About Schifano
Realty Group
Schifano Realty Group "SRG" is a full-service real estate brokerage firm specializing in Residential Buyer & Seller representation and Commercial Tenant & Buyer representation.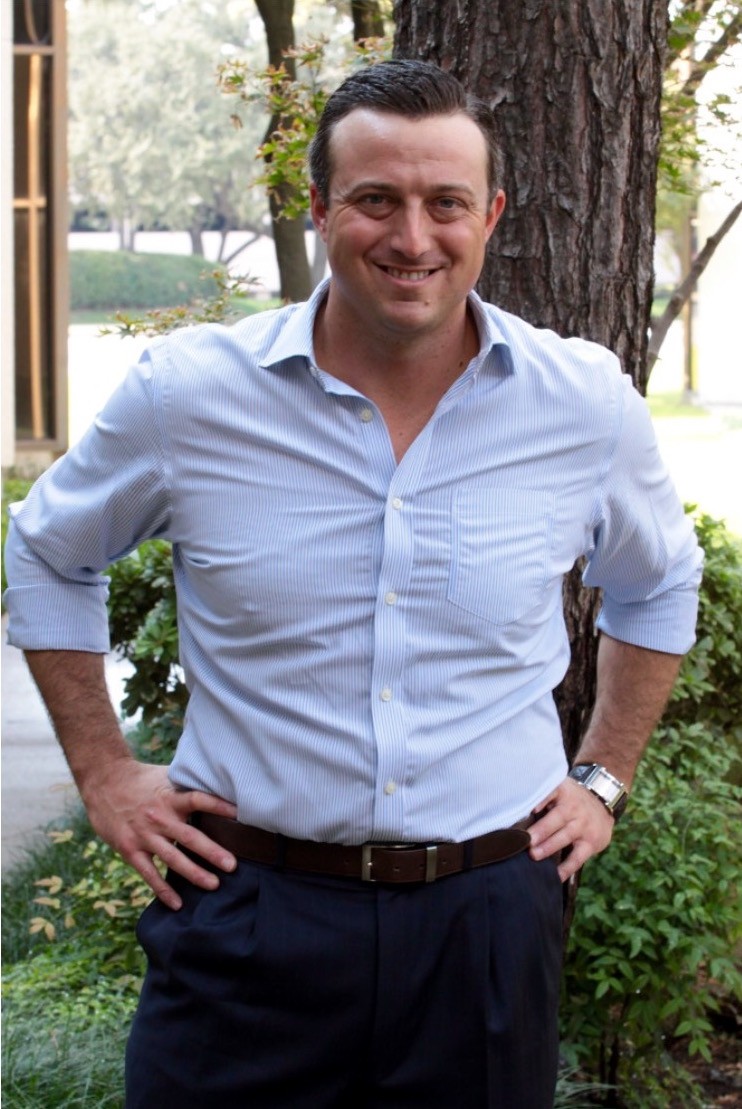 Tony Schifano is the Broker/Owner of Schifano Realty Group.  Having lived in Arlington, Fort Worth and Dallas, Tony has spent his entire life in Dallas-Fort Worth.  Prior to founding SRG, Tony worked under the Chairman of the largest U.S. based tenant representation firm, and specialized in identifying, developing, and securing local and national corporate clients for the firm. Tony has extensive background in all aspects of user representation including market surveys, proposals, lease reviews and evaluations, operating expense reviews, costs analysis and property evaluations.  Tony graduated in 2008 from Southern Methodist University with a BBA in Marketing.
AL – Arlington, TX
"Tony helped me with all the details of my home purchasing experience.  He helped me compare houses in the area and helped me know what a good deal was when I found one.  He negotiated well and kept everything professional and friendly.  Working with him felt like working with a friend.  I would definitely recommend Tony."
CN – Fort Worth, TX
"Tony was referred to us and we couldn't have been happier. He's very professional and he helped us find our perfect home in Ft. Worth.  He did an excellent job of keeping us informed throughout the entire process.  Anyone looking for a new home should definitely use him!"
CS – Dallas, TX
"Tony was very reliable, accountable and quick to return all calls and emails. Tony was available 24/7 to answer any questions and concerns I had.  He secured my purchase at a below market rate. I couldn't have been happier with the entire experience.  I'll definitely use Tony again and recommend him to all other buyers."
GK – Dallas, TX
"Tony is always on top of everything. Any time we had questions, Tony was always available and willing to help and answer all questions. Tony is very professional and knowledgeable. He was a pleasure to work with."
AT – Keller, TX
"Tony was extremely helpful when we were looking to buy our home. He was very knowledgeable of the area we were looking to buy in. He got us our dream home at a price we never dreamed of.  He made our buying experience super easy. I would highly recommend using Tony for any real estate need."
JL – Fort Worth, TX
"Tony was a wonder to work with!  Professional throughout our rather "eventful" home buying experience. He was very positive even when my wife and I did not want to be. His knowledge of the area was exceptional and we couldn't recommend him any higher!"
RS – Fort Worth, TX
"We used Tony Schifano when we were looking for our home in Fort Worth. We found him very helpful, professional, and knowledgeable about Fort Worth and especially the 76107 area in which we were looking. One of the qualities we appreciated most was his promptness in returning texts, e-mails, and phone calls, we've never dealt with anyone better.  Over the course of 9 months there wasn't a single text, e-mail, or phone call that wasn't immediately responded to.  We couldn't give a recommendation any higher than the one we'd give working with Tony Schifano."
PM – Dallas, TX
"Tony was a pleasure to work with.  He was extremely responsive and answered all of our questions in a very timely manner.  He was always accessible and spent each of his weekend days searching for the perfect home for us, until we found our dream home.  We highly recommend Tony.
IL – Dallas, TX
"Just use Tony!  Tony's an excellent buyer's agent!  My husband and I had worked with two other realtors in the past and it was not until we worked with Tony that we realized just how subpar of a job they did.  Anytime we asked Tony to look into something or to get something done it got done, and fast.    We never had to ask Tony something twice. Would definitely recommend Tony to anyone looking for a home in DFW!"
DS – Dallas, TX
"Tony's very knowledgeable about the DFW real estate market!  I've been a Real Estate Investor (Commercial & Residential) for over 30 years and have never worked with anyone with better communication skills than Tony.  I'd highly recommend Tony for any real estate needs you might have, Commercial or Residential."
MS – Mansfield, TX
"Tony Schifano was an absolute pleasure to work with. His industry knowledge was the key to getting this deal done both quickly and efficiently. As long as Tony is in the business he will be representing our family. Thanks Tony!"
JM – Arlington, TX
"Working with Tony was great.  He was willing to work with our difficult schedules which resulted in marathon house hunting on the weekends. He made the process easy and pleasant."
AG – Dallas, TX
"Tony was extremely helpful in the purchase of my first home.  He took time to understand what I was looking for and found exactly what I wanted.  He was very thorough throughout the entire process and I'll definitely be using him for my next purchase!"
BZ – Fort Worth, TX
"Tony displayed honesty, integrity, and professionalism throughout the entire home buying process.  He's extremely knowledgeable about Dallas/Fort Worth and the DFW real estate market.  As a first time home buyer, he eased my concerns by quickly and thoroughly answering any and all questions I had.  He made the whole home buying process very "user friendly" for someone who came into the field knowing next to nothing about the process and I couldn't be happier with my new home!  Tony is dedicated to this business and to his clients.  It is with great confidence that I would recommend him to anybody looking for a home in DFW!"
PP – Dallas, TX
"Tony knows what he's doing and it shows. A real pleasure to work with from start to finish, Tony found me my perfect home and negotiated it to a below market purchase price. Not once did I feel pressured or rushed – it was clear my best interests were always at the forefront of his decision making. The next time I'm in the market I'll be calling Tony Schifano and I strongly suggest others do the same."
Let's build something beautiful together
There isn't as much work as you think to locate the best service to write essays. There are a lot of options for students and can choose the best services based on write my term papers their price and performance. It is possible to request for a discounted price in case you're unhappy with the cost of your essay. Also, you can opt to pay less when you aren't requiring an essay in the near future. The following are some advantages to working with a professional write my essay service.